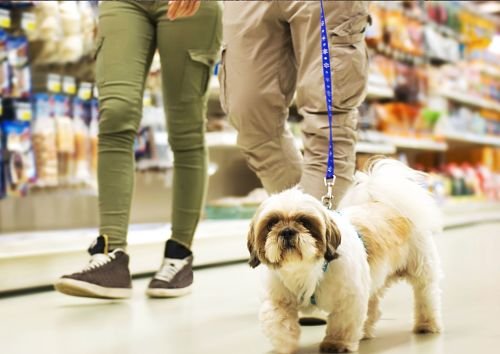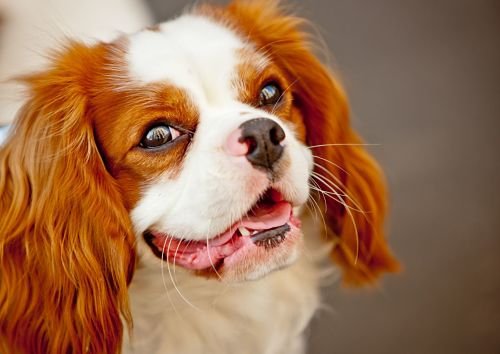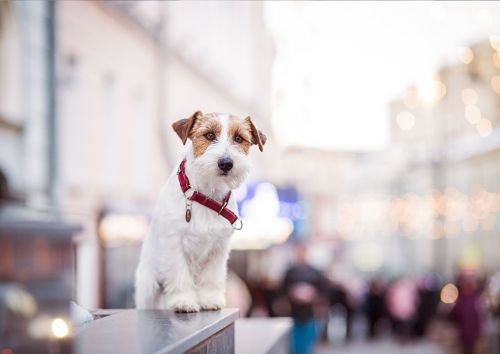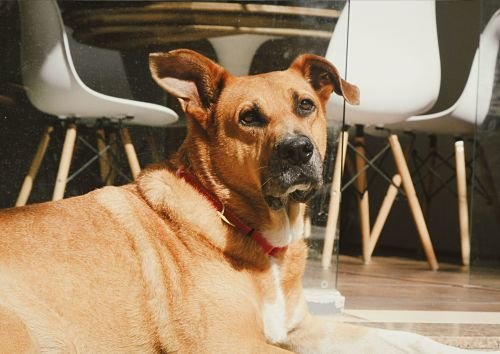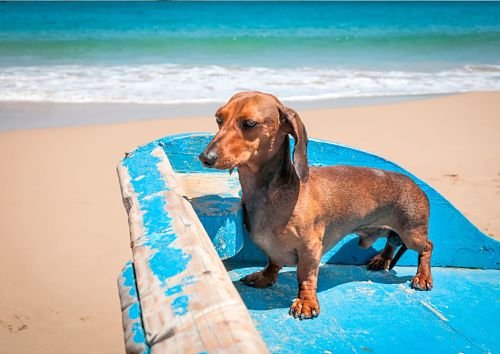 THB 6,000
8 weekly sessions (45-60 min each)
Gain and Maintain Control over your dog in common day to day situations and practice good and calm behavior at the same time.
Obedience Training:
Walk on loose leash, Sit, Down, Wait, Calming Techniques, improve social skills. 
Gain and Maintain Control over your dog in common day to day situations, that usually trigger your dog to bark and pull on the leash. This could be passing by other dogs, motorbikes and bicycles, meeting people, strollers, and much more.
We will change your dog's perception of these stressful triggers and turn them into positive experiences. The goal is to help your dog to be able to calm down and give them a positive alternative behavior by practicing basic obedience. 
This is a great course to practice for the AKC Canine Good Citizen (CGC) Test.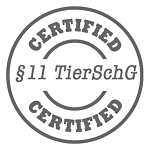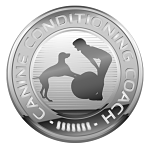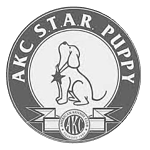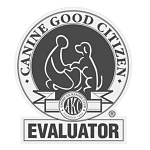 Internationally Certified dog trainer
Is Train and Socialize the right Class for my dog?
Is your dog often pulling on leash when out and about? Does he bark at other dogs, people, or vehicles passing by? Maybe did you even stop walking her at all? 
Do you want to be able to walk your everywhere you like? No matter how busy and distracting it is.
Did you and your dog just relocate to Bangkok and are overwhelmed with this vivid city and are wondering how you could safely walk your dog here? 
Yes? Then Train and Socialize will be a great class for you to start making walkies enjoyable again! 
Who can join Train and Socialize?
Train and Socialize is suitable for all dogs, from 5 month onwards, that need to learn proper leash walking manners or need to work on their social skills. Either because they get too excited to be out, or because they are stressed and feel the need to bark at others. 
This class is all about teaching proper social skills in everyday settings that you would encounter when taking your dog for a walk in Bangkok. We practice meeting and greeting other people and dogs politely,  passing by all types of vehicles, and other distractions, in a  safe and structured environment.
Socializing with other dogs and their owners under professional supervision, will give your dog the chance to learn and practice proper doggy etiquette, and have a much more enjoyable life. 
Motivation by food is NOT required.
Minimum number of Dogs: 3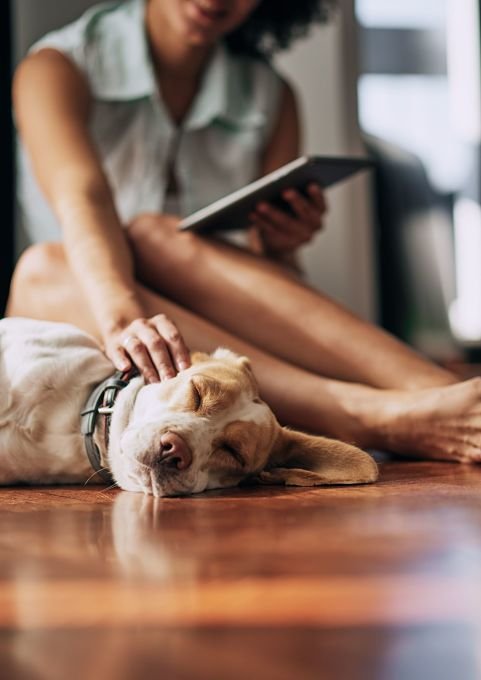 What to expect from this course?
Train and Socialize is ideal for leash reactive dogs, both towards people as well as other dogs. It gives them the opportunity to practice proper behavior around their triggers.
It is also great for new dog owners as well as maids and drivers in order to learn how to safely walk your dog.
***Reactive dogs must wear a properly fit, basket type muzzle at all times***
We are practicing common settings that you might encounter when taking your dog for a walk in downtown Bangkok, like passing by other dogs and people, street vendors, workers, all sorts of vehicles, etc.
It is the goal of this class to get your dog comfortable around these distractions, so that he does not feel the need to react and you both can have an enjoyable and safe walk.
Get Comfortable walking in Bangkok
Learn and practice to walk with your dog on a loose leash around other dogs and people, sit, down and wait patiently, all in busy Sukhumvit.
Train and Socialize  is a Continuous Course, this means you can join at any point of time and practice as long as you and your dog need, in order to feel confident in mastering the exercises of this class.
More ways to keep your pup happy and entertained!
What other dog owners have to say:
"Fabia transformed my poorly socialized and fearful Tibetan Mastiff mix from a dog who dragged me everywhere, trying to lunge at other dogs passing by, or even barking at him from behind a gate, to a polite dog who could walk calmly beside me, passing dogs a meter away without displaying any nervousness or aggression. She accomplished it through understanding, repetition and gentleness - none of the harsh or domineering methods other trainers may use, which would have completely backfired in our dog's case. Her classes were a joy for us and our dog, because she not only completely understands dog behavior, but is gentle, kind, and funny and has ways of helping the owners change their own behaviors in ways to help their dogs. One of the saddest parts of leaving Bangkok will be missing the class time with her that our dog enjoys so much, and so do we."​
Follow Us on Social Media