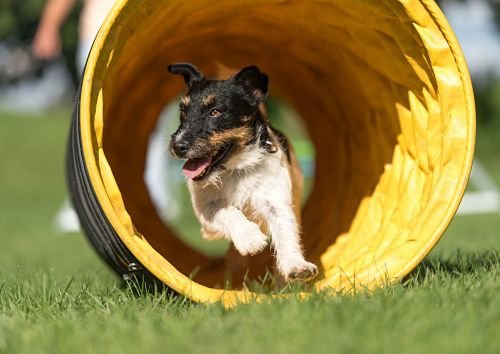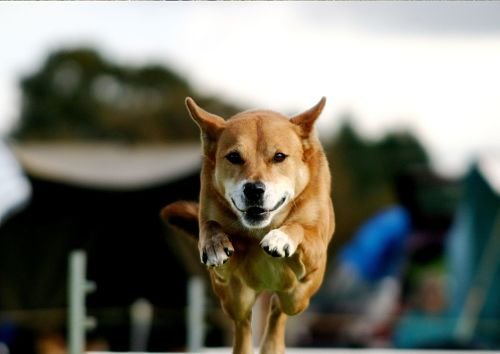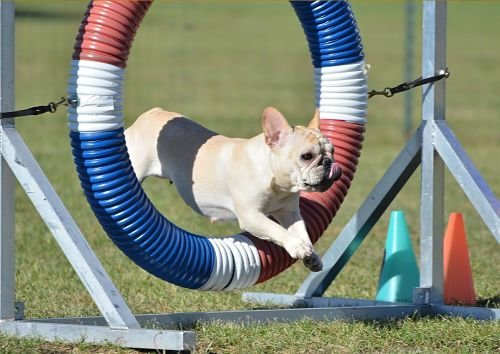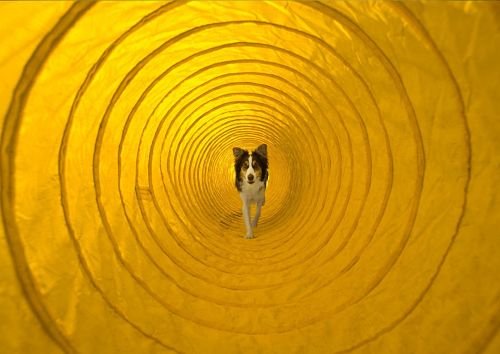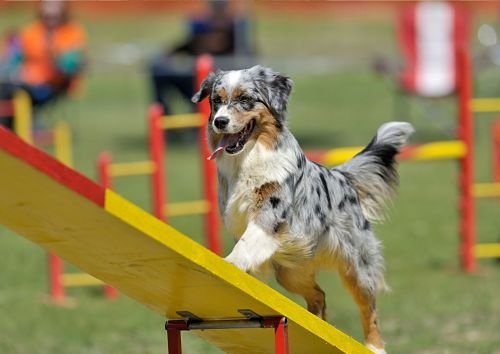 If you aren't having fun, you are doing it wrong!
THB 6,000
8 weekly sessions (45-60 min each)
The perfect challenge for your athletic K9 companion, to keep her fit, helps prevent obesity, increases endurance, and strengthen bones and joints.
Mental Stimulation:
Off-leash Control, Distance Control, Core Strength, Contact Training, Turns, and more.    
Fitness & Agility Training in Bangkok
Fitness and Agility is designed to be a lifelong activity with endless possibilities for fun and learning. 
Agility is a very popular and fun dog sport. Agility training challenges your dog both mentally and physically on a regular basis. It satisfies the needs of high-energy working dogs, but is also fantastic to build confidence in shy dogs.
This 8 weeks course provides a structured learning opportunity to help you to increase your dog's dexterity, body awareness and balanced use of limbs, and above all: Have Fun with your Dog!
Your dog will learn to cross over, crawl through, and climb over obstacles such as tunnels, jumps, and weave poles, and so much more.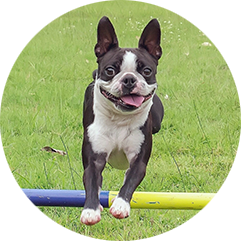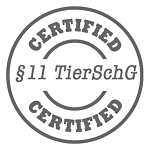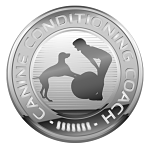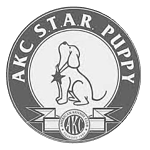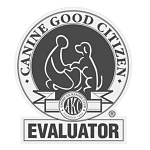 Internationally Certified dog trainer
Is Agility Training the right activity for me and my dog?
Is your dog constantly on the move and/or loves running and playing with you? Does he enjoy learning new things and is seeking challenges? 
Are you looking for fun ways to keep your K9 companion happy and balanced? Do you want to create a really strong, unique bond with your dog?
Yes? Then both of you will enjoy this fast dog sport. (Don't worry you don't have to be as fit as your dog) 
Who can join Fitness & Agility Training?
Agility is suitable for all, physically healthy dogs that are looking for a productive way to make use of their energy. From very energetic pups, to shy ones, any dog can have fun! 
No previous training is required, but dogs must be under control, be able to train under distraction, and know to sit on command.
Motivation by food or toy is required.
Minimum number of Dogs: 4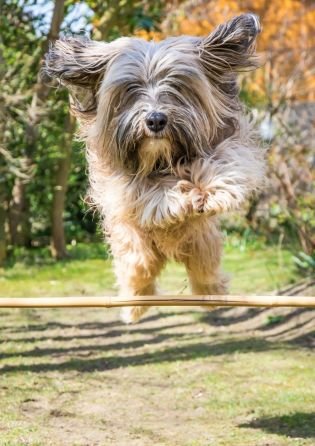 What to expect from this course?
Agility is just plain fun! This course is suitable for all dogs from 12 month onwards, it is great for keeping your dog healthy and trim. Agility is a fun dog sport, where dogs are guided around an obstacle course by their owner, by using  voice commands, movement, and body signals, thus making it a great training for owners wanting to gain better off-leash trust with their dogs.
You will be improving your observational skills to assess your dog's strength and overall fitness, and learning how to warm up and cool down your dog before and after exercise or activity and practice injury prevention in both young and older dogs.
You will learn how to control your dog without a leash, even if she is in a high state of arousal. 
Compete at the highest Level - or Just for Fun!
We focus on the skills that will build a team between you and your dog, whether you decide to compete in Agility at the highest level or just for fun
Fitness and Agility is great fun for dogs of all shapes and sizes! It is a Continuous Course, this means you can join at any point of time to get started and constantly continue challenging you and your dog with new parcours, as there are no limitations to possible combinations of obstacles. 
More ways to keep your pup happy and entertained!
What other dog owners have to say:
"Seasoned dog training professional with personal touch. Positive dog training methodology. Well worth consultation for any dog needs."​
Follow Us on Social Media