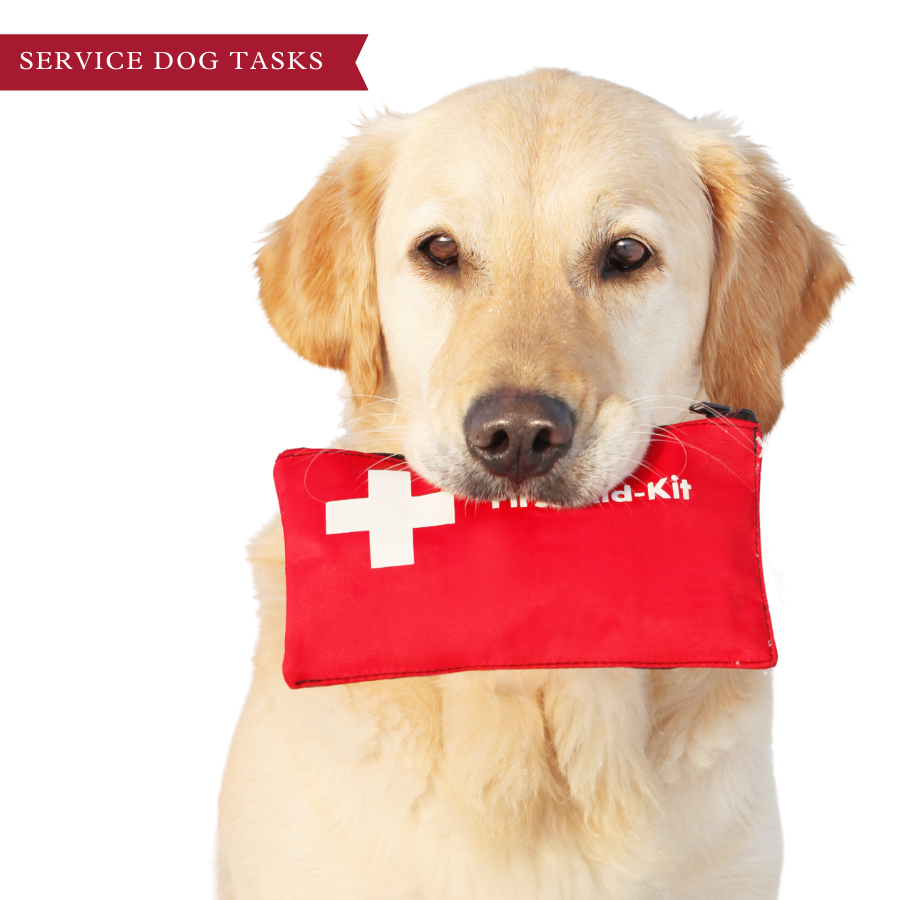 Task Specific Training:
Psychiatric Service Dog, Medical Alert Service Dog, Seizure Response Dog, Mobility Support
Reliable Responses in any Setting
Your dog will need to learn the specific tasks that she can do in order to help you. 
She will then need to learn to perform those tasks reliably in any setting.
According to the Americans with Disabilities Act, "service animals are defined as dogs that are individually trained to do work or perform tasks for people with disabilities." The dog must not be a pet, but be specially trained to assist the handler with something directly related to his or her disability. Neither emotional support dogs nor therapy dogs are considered service animals in the eyes of the law. These highly trained dogs must firstly have a very high level of obedience and an excellent temperament.
Requirements to join The Service Dog II Program are that your dog has either already obtained Public Access Status, or is also enrolled in our Service Dog I Program.
Our Service Dog II Program combines focused one on one training on your chosen tasks, and then gives you the opportunity to join all our Basic Obedience Courses for 1 year, so that you are ale to practice under distraction but with professional guidance.
Our Service Dog II Program is for mentally stable dogs that are friendly with people and not reactive towards other dogs.
In one on one training, we will focus on the specific tasks your dog needs to do for you. 
Once your dog is able to do those tasks, you will need to train with your dog in public. The best way to do so are our group training courses.
Our Service Dog Program II combines focused one on one training, and then gives you the opportunity to join all our Basic Obedience Courses for 1 year.
Tasty, soft, bite sized treats (boiled chicken, sausages, etc)

Treat Pouch

Collar or Harness with regular Leash 
Note: Just by joining our Service Dog Programs does not guarantee certification. Your dog MUST be trained to the required levels in order to pass the test and obtain a trainings certificate. Dogs must either have obtained public access status before joining Service Dog II, or must otherwise enroll in Service Dog I & II.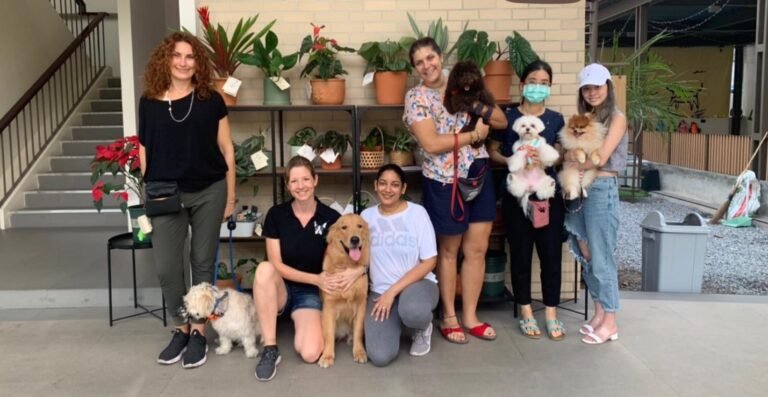 We want to help you to understand your dog, and show you how you can communicate with her effectively. All our courses and programs are aiming to train owners about how dogs learn. We are using modern, science-based dog training techniques to shape your puppy's behavior in what you would like it to be, or to improve your dog's behavior, if it is inappropriate.