Where things are crazy about Training Canines
Number 1 Dog Training in Bangkok
Easy, Efficient, Effective, and Enjoyable Training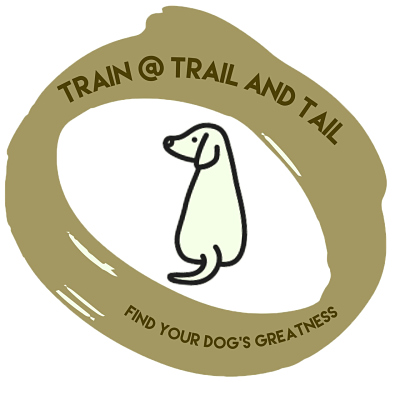 Where Teaching You is as Important as Training your K9-Companion.
Trail and Tail, the beautiful Dog Friendly Community on Sukhumvit Road (Prom Phong), offers the Best Dog Training in Bangkok. We offer Obedience Training, Behavior Modification and Overnight Boarding for your K9-Companion.
You will see immediate results to your dog's behavior, as our training is easy, efficient, effective, and enjoyable.
We show you how you can communicate with your puppy, so both of you can be more relaxed and you can enjoy a well mannered dog.
Meet us for a FREE evaluation!
Are you concerned about your dog's behavior and would like to get a professional opinion, or do you simply want to fun with your K9 companion? Message us to schedule a free evaluation.  
Positive, Scientifically proven training techniques
The first step is the biggest step in any journey.
Our training techniques are straight forward and easy to understand and practice. 
Since our training is so simple, you will quickly see the results you are looking for. 
We focus on your dogs's behavior and how you can achieve your goals.
The only way to get a reliable behavior change is if you enjoy what you are doing. 
Fabia is an Internationally Certified Dog Trainer, Behaviorist, Nutritionist and Canine Fitness Coach.
Puppy to Senior. Big to Small. Fearful or shy to aggressive, possessive and dominant, we have trained them all. 
Numbers Speak For Themselves!
Different Trainings Options
What our clients have to say:
Your feedback is very important to us! If you have joined one of our trainings programs, please leave us a review, so you can help other dog owners to find the right training for their dogs. 
I am the owner of a 4 month-old golden retriever puppy. Kani Kraze / Fabia's classes, approach to training and huge knowledge and understanding of everything dog-related has helped our family get off to a great start as dog owners. We attend puppy kindergarten, good manners and kids trick training classes, and we are all learning so much about how we want to interact with and train our puppy thanks to Fabia's positive, gentle but disciplined approach. Much more than just training classes, Fabia has provided advice on everything from dog breed and breeders; dog health, development and behaviour; and import requirements. Our pup is happy, responsive and learning every day. Thank you Kani Kraze!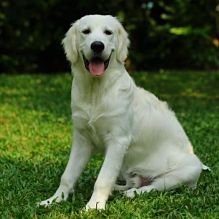 Imogen
🐶 Sam - Cream Golden Retriever
I had two Alsatians that had never been socialized. When we moved to Nichada, walking them was a chore. They would lunge and bark at dogs on the other side of a wide road. After two years of training my dogs were almost best in class. My male, Odin can now socialize off lead in public dog parks. This is an amazing transformation and life in our new home would be v difficult without this transformation. Thank you, Khun Fabia! Odin is such a joy now! I lost Kaja but she learned so much from our sessions as well.
Absolutely recommend Khun Fabia as a group dog leader and personal trainer.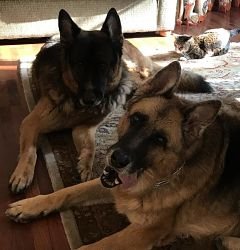 Sheryl
Odin&Kaya - German Shepherd
Follow Us on Social Media